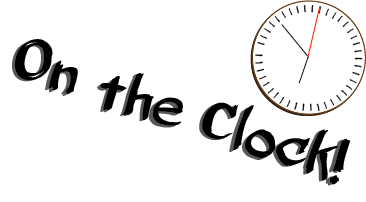 On the Clock!
On the Clock! Initial Release
---
Hello all! It's been quite a while since I uploaded my last game, Six Moves, four months ago, and I'm trying to get back into the swing of game development. It's been quite a week, as I've been busy with some other things, but finally, I have an end result for this week's Weekly Game Jam. This was my first Weekly Game Jam and it was quite a good experience.
I've compiled the final games into packages for Windows and Python 2. I plan to have a macOS version sometime in the next couple of weeks, but I don't necessarily know when that will be exactly. I also plan to add a couple of more features later on in a Post-Mortem Update, such as more obstacles, powerups, scenes, and so on.
In the meantime, I hope you all have a fun time playing On the Clock! Thanks for checking out my project!
Files
On the Clock! 1.0 for Windows
26 MB
Jul 25, 2019
On the Clock! 1.0 for Python 2
29 MB
Jul 25, 2019