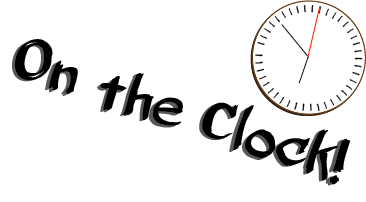 On the Clock!
A downloadable game for Windows
On the Clock! is a game where you're late for work and you have to get there before your big meeting starts. Dodge obstacles and pickup items to help speed up and/or ease your journey.
On the Clock! was an entry for Weekly Game Jam 106 which ran in July 2019.
Install instructions
To Run Windows Version
Unzip the file to any location and run main.exe. Requires Windows XP or newer.
To Run Python 2 Version

Make sure you have Python 2.7 and Pygame 1.9 installed. Unzip the file and run main.py. This version has not been tested in Python 3, but it will be in the future.